In the midst of all of this craziness we've still got beer, dogs, and each other. Cheers to that, friends.
During this time of uncertainty, we'd like to help our clients clearly communicate about events, services, or other special announcements. If you need a message to get extra attention we can put a pop-up message on your site like the one shown below.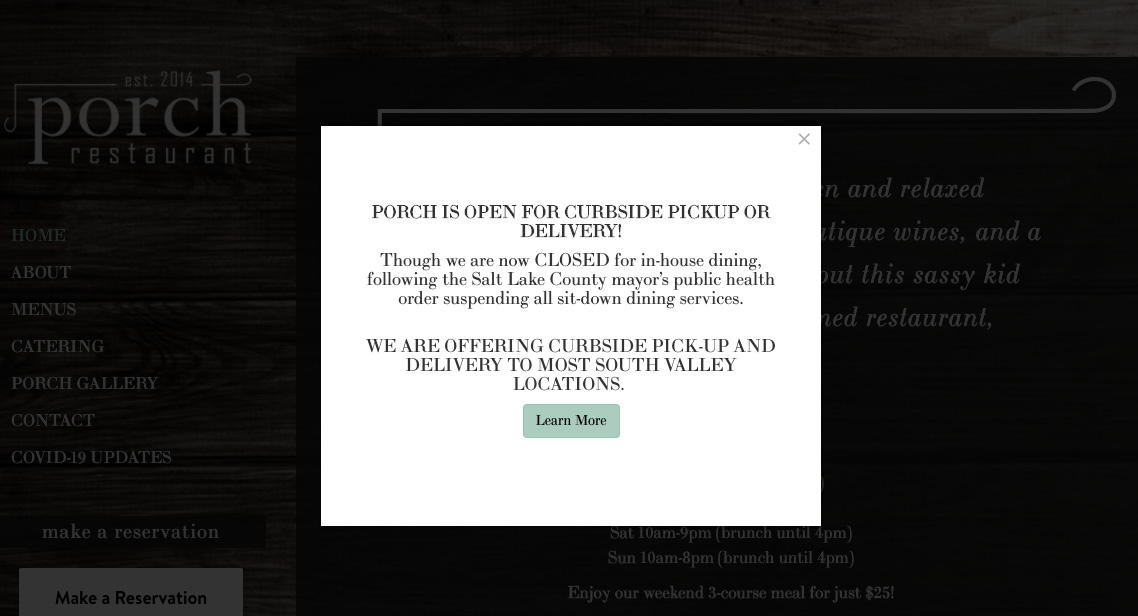 Please email with your short message (1 or 2 sentences) and where it should link, if anywhere. If you have documents you need to attach, please have these prepared and include them in your email to us.
Please be patient with us as we work through these items in addition to regular support needs — if a request is urgent or time-sensitive, please let us know. We will continue to do our best to help our clients with all support needs as quickly as possible.
Stay well, everyone! We are all going to need to pull together to heal our community of small businesses and nonprofits when this is all over.