With the season's first Winter Market set to kickoff on Saturday, it felt like the right to revisit the design system we created for the Downtown Farmers Market. Previously, there wasn't a distinct logo for the Farmers Market and each related market was branded differently. We designed a clear brand under the Downtown Farmers Market umbrella, then created complementary marks for the Saturday, Tuesday, and Winter markets — leaving no doubt that all three markets are connected.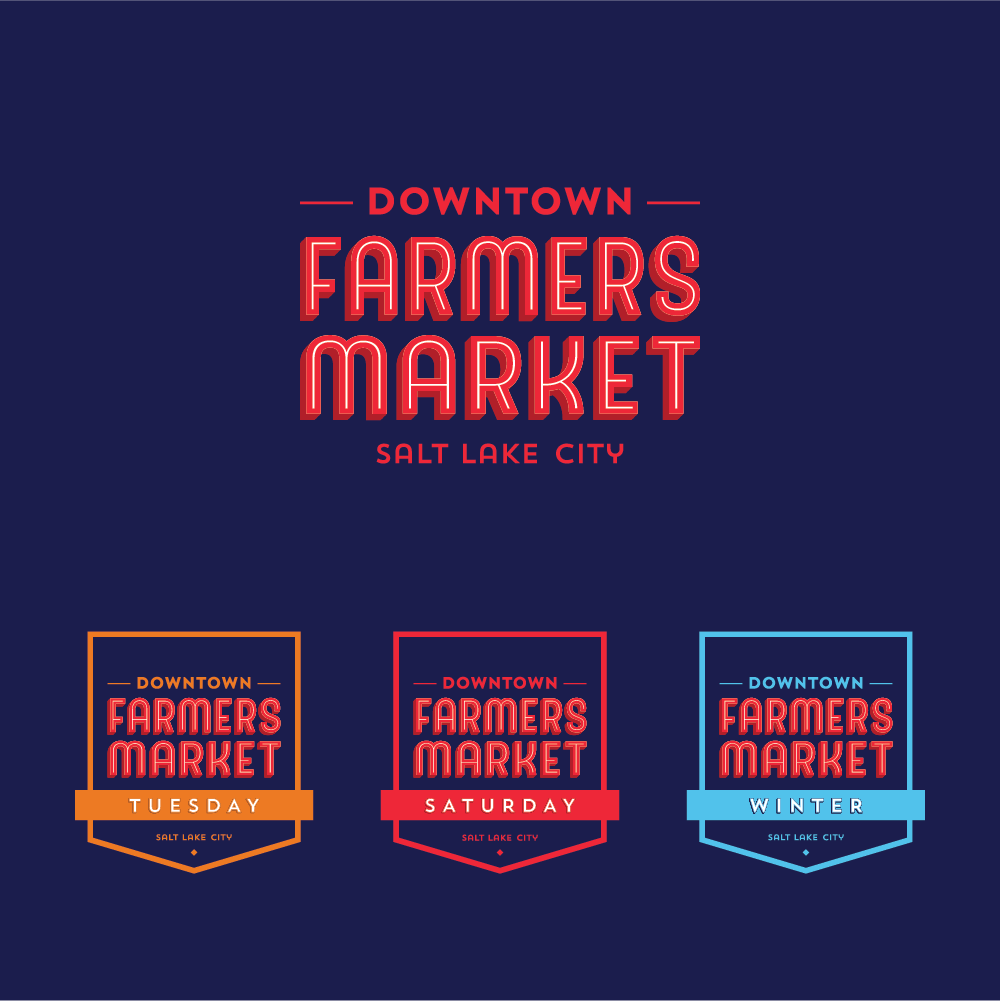 Each has its own color palette and name, but the shield and typography remain consistent. The (literal) cherry on top came via a collaboration with our friends from SLC-based design firm, Coast to Coast Studio. We turned to Coast to Coast to create a set of custom, hand-drawn icons for the new branding, including cherries.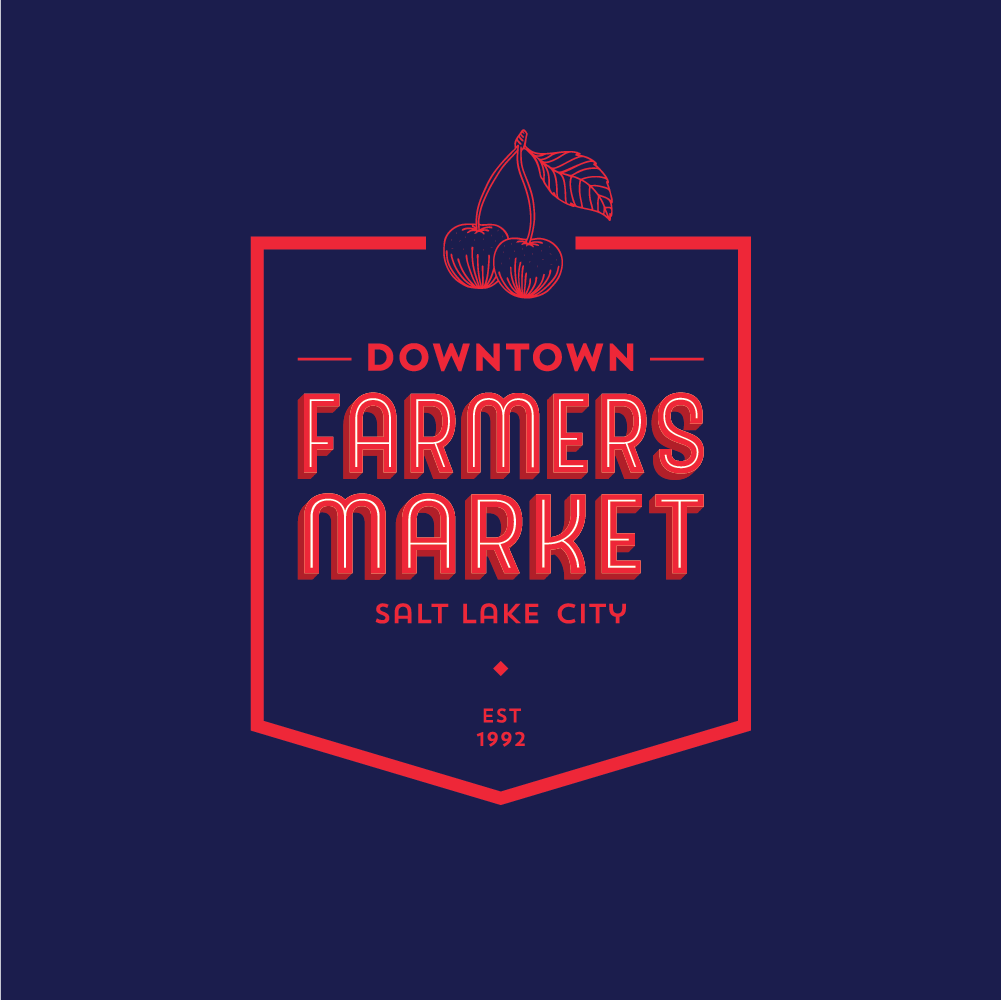 Ideally, there's one final step in the process. The branding system was intentionally designed with an eye toward when the markets find a permanent home as the Downtown Public Market.