Community Development Corporation of Utah is a nonprofit working to help low-to-moderate income families make homeownership a reality. They build new homes, revitalize existing homes, and work hard to improve Utah neighborhoods.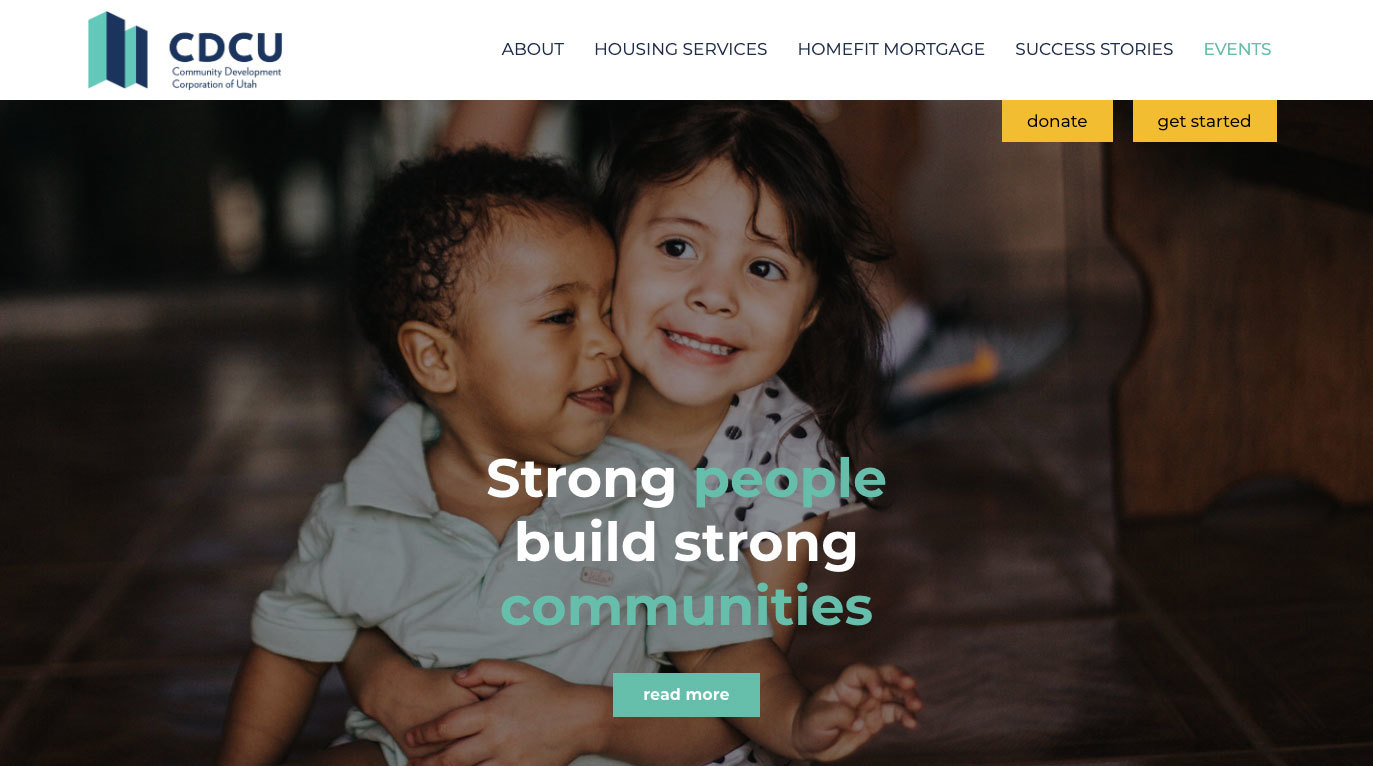 They came to Third Sun seeking a website that is welcoming and makes it easy to access their tools and information. We utilized a freshly updated color scheme, based around their existing logo, and we worked to reorganize and simplify their content to make it easier for users to find what they need.

The website hosts a wealth of information to help users on the path to homeownership, and it also features a realty tool for CDC Utah to advertise their available properties.