At Third Sun, we are lucky to have a lot of opportunities to be part of our community working with both small businesses and nonprofits. There is no shortage of stretching a little further for the right cause — it's what feeds us creatively and keeps us engaged and inspired. And even with all of that, sometimes we still need an endeavor that pushes us beyond our safe and known boundaries.
For 2019, Third Sun is excited to launch The Neighborhood Project in collaboration with Paige Kershaw and Lucy Blatt from Coast to Coast Studio. The project grew out of a conversation over beers when our own Michael Yount, Paige, and Lucy discovered they had a shared interest about creating a more branded Salt Lake City. They mused, wouldn't it be cool if we got a whole bunch of local designers to each take a neighborhood and come up with a visual identity for those places?
After several more beer meetings (and some real research into Salt Lake City plats), the deliverables were set, the neighborhoods chosen, The Neighborhood Project logo and website designed, and the plan was set in motion. Between our collective contacts, we recruited more than 25 talented designers or design teams to draw their neighborhoods by lottery on April 10.

We're excited and inspired by the response. Designers from large firms were drawn to the project alongside many experienced freelancers. What unites this group is not just design talent but a sincere love of their community and an open-hearted approach to collaborating for both fun and a good old-fashioned self-motivated challenge. Nobody is getting paid and no official civic entities are involved to rubber stamp the work into real-life usage. This is purely design for the sake of design (with a hot streak of community spirit).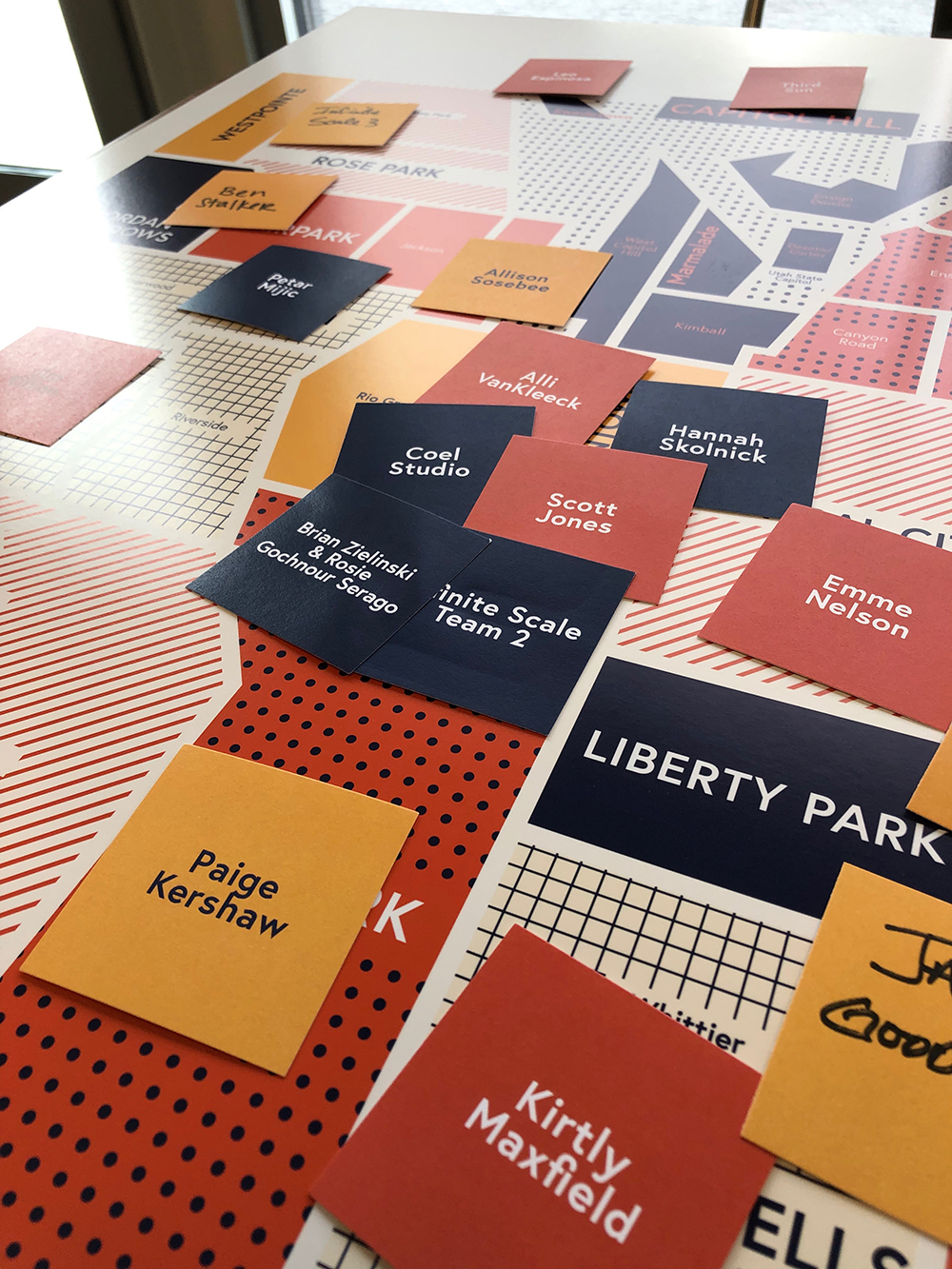 From here, all The Neighborhood Project designers have about six months to develop the branding and supporting collateral for their neighborhood, including a logo, poster, color palette, flag, and swag item. Along the way, we'll have a couple of social check-ins to keep people connected and motivated, and in fall 2019, we'll look forward to unveiling our work to each other along with interested friends, allies, and other SLC-lovers. And who knows? Maybe those designs will live beyond The Neighborhood Project, or maybe they won't, but either way we're certain we'll impact the way we all think about our city and its landscapes, culture, personalities, and connections.