Creating a new logo for Umbrella Theater Company proved to be a terrific welcome-to-Third-Sun project for our Graphic Designer, Delaney Stevens.

As a new organization helping other theater companies stage and perform their plays, Umbrella needed something to stand out and also be in harmony with its community. The design is playful, buoyant, and modern, not unlike the company itself — assisting with recent productions like Monty Python's Spamalot and Shakespeare's The Comedy of Errors.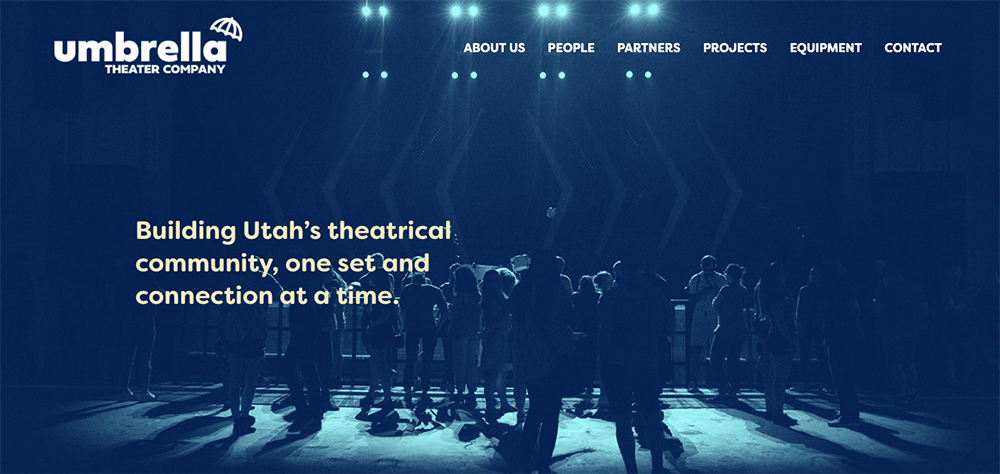 To accompany the new logo, we created a website with details on the company, their projects, and their additional services like sharing equipment with their colleagues in the stage arts.